Choose from weekly evening courses at one of our Virginia locations or study online.

College graduates earn more at their jobs than employees who hold only a high school diploma.

Earn your degree in as little as two years.


IT'S SO MUCH MORE THAN A DEGREE
AN ENVIRONMENT DESIGNED FOR WORKING ADULTS
Since 1859, Averett University has grown and developed into a dynamic institution that serves students of all ages, offering more than 30 undergraduate majors, minors, and special programs (on-campus and online), along with five graduate programs with a number of concentrations. Dedicated to preparing students to serve and lead as catalysts for positive change, the University's historic main campus is embedded in the heart of Southern Virginia with regional campuses in Virginia and online. Averett enrolls a diverse student body and boasts an alumni network that spans the globe.
For over 30 years, Averett University's Graduate and Professional Studies program (GPS) has offered continuing education specifically for working adults. More than 8,000 Averett GPS alumni have taken advantage of our accelerated degree programs to develop the tools they need for success—in their careers and in their lives. They've earned improved career prospects. They've earned respect for themselves, and the right to call themselves a role model to others. They've earned so much more than a degree. And so can you.
Dedicated to Your Brighter Future Since 1859
See what some of our graduates have to say
Rosa Morris, BBA '17


"Go for it... Averett's online program gives you all the tools that you need to succeed. I would tell you that the only way for you to predict your future is to create it."
Bill Barbour, BBA '06 and MBA '16
"I enrolled with Averett after I found out how flexible their programs are. It was so easy for me to schedule my classes."
Angela Young, BSN '16


"No matter how old you are, whether you have a family to attend to, Averett University programs are ideal for just about anyone."
We offer our students learning experiences that mirror real-life situations. This means you can put tonight's lesson to the test during tomorrow's workday.
You'll gain insight in small classes led by industry-experienced instructors.
Finally, our course formats make balancing work, family, and higher education more convenient. Learn online or attend weekly evening classes at one of our locations throughout Virginia.
Degree Programs Built For You
Majors, Minors and Special Programs
Your Path to Success Starts Here
Ranked #13 best regional liberal arts college in the South by U.S. News & World Report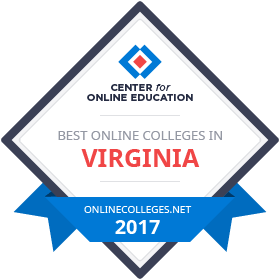 Learn how you can earn so much more than a degree at Averett University
Averett University is committed to preparing students to serve and lead as catalysts for positive change, to providing opportunities that will be transformative for our region and beyond, and to addressing needs with our high-quality academic programs.
© 2019 Averett University. All rights reserved.